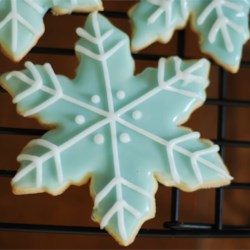 brought to you by Jill Saunders on allrecipes.com
These are seriously the best rolled sugar cookies on the planet! They are perfect for rolling and making cut-out cookies. They have a soft center and slightly crunchy edges. I am planning on making some snow flake cookies with this recipe for this Christmas. I'll be sure to post pictures, and tell you how they turned out.
Visit
this link
on allrecipes.com for a step-by-step video on how to make them.
Hope you enjoy them as much as we do!
Madam Mocha